Championing the fight against Childhood Cancer through sibling support and research funding
Cooper Trooper Foundation
Learn About Us
Get Involved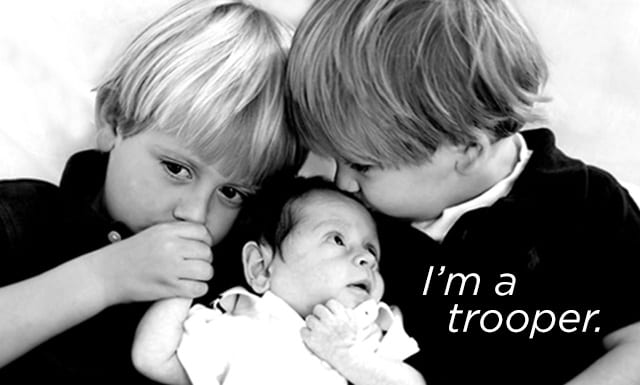 FREE kits designed for the siblings of children diagnosed with cancer. Mailed anywhere in the US.
We are committed to financially funding childhood cancer research through an endowed fund set up with Monroe Carell Jr. Children's Hospital.
Our primary fundraiser every October in front of Walgreens in Cool Springs- Franklin, TN.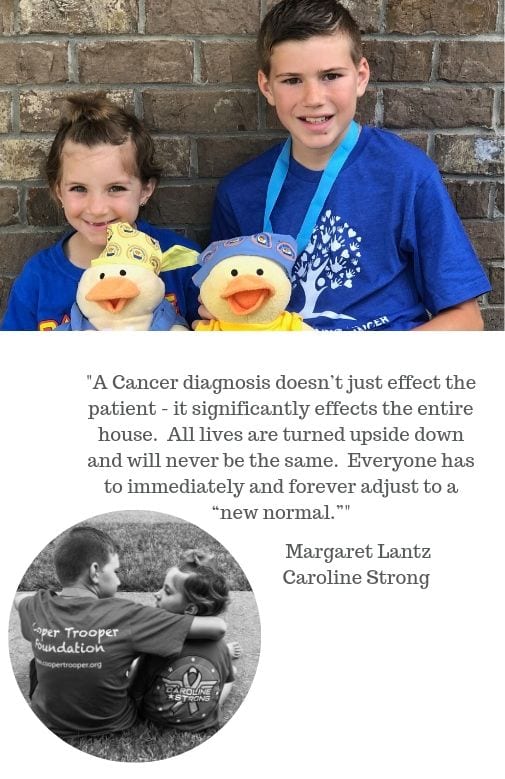 Testimonial
"Right after our daughter Caroline was diagnosed with Stage IV Neuroblastoma (when she was age 4), our son Andrew (then age 9), got a Courage Kit from The Cooper Trooper Foundation.  It was full of goodies just for him – comfort items and books explaining what his sister was about to go through, and how he fit into her treatment journey as a super-sibling.
Each child is equally important the day before the diagnosis as well as the day of, and after.  The spotlight is instantly on the child that is diagnosed (rightfully so)…but it's extremely important that the siblings don't get lost in the shuffle…life still goes on despite fighting this disease…there's still school, sports, social activities, etc.
The Cooper Trooper Foundation saw the need to support the siblings, and we're so thankful!"
— Margaret Lantz
Get Involved
Each year the Cooper Trooper Foundation hosts it's primary fundraiser, the "Pumpkin Patch" at the corner of Cool Springs Blvd. and Mallory Lane. We will be open October 14, 2023, and remain open each day through Halloween. The Pumpkin Patch is operated by hundreds of volunteers throughout the month.
If you or a group you are involved with are interested in volunteering at the patch, please visit our online volunteer sign-up form or email info@coopertrooper.org! We would LOVE to have you involved and promise you will have a GREAT time!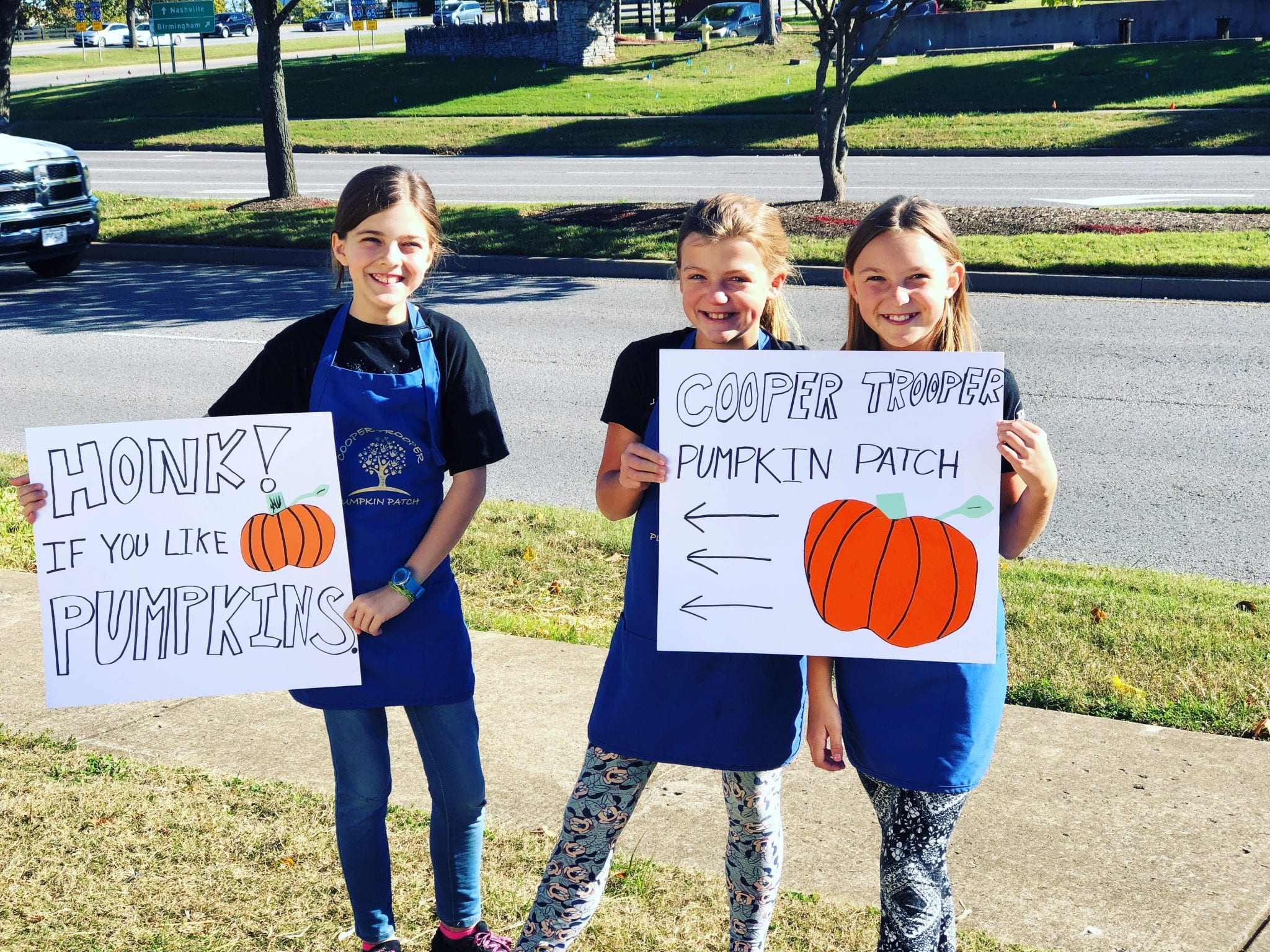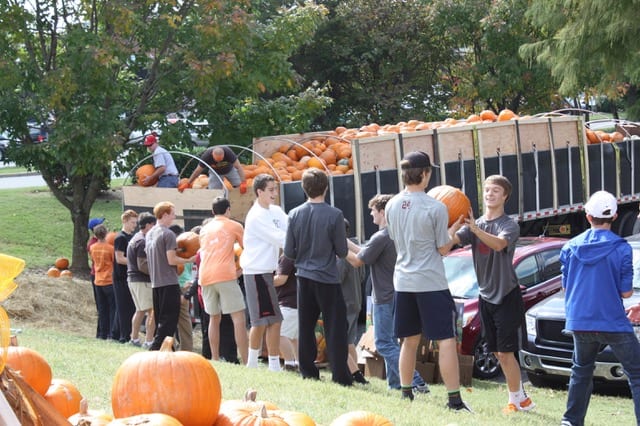 Will You Join Our Mission?
Will you join us in our mission to support those families that are diagnosed with pediatric cancer today and to help find the cure for tomorrow?
Who We Are
Cooper Trooper Is…
Our Beginning
In 2009, the Cooper Trooper Foundation was initiated after Rod and Missy Cook's youngest son, Cooper, was diagnosed with a rare type of cancer as an infant.  The Cook's realized that through their traumatic journey, there was a huge need for sibling resources for parents.  At the time they experienced this first-hand with Cooper's older brothers (Carson and Colby), who were 5 and 2 years old at the time. Unfortunately, siblings can get unintentionally "lost in the shuffle" when all the focus is on their sick sibling. These kits are provided with the intention of celebrating sibling's strength and courage, providing education, and enhancing total family care.
Creating Support
During their son's diagnosis and treatment, the Cook's became aware of the lack of support for pediatric cancer research. In spite of the fact that cancer remains the leading cause of disease related death in children, there is minimal funding designated for this cause. It is the great hope of The Cooper Trooper Foundation to have no families left to support – for researchers to find the cure to all childhood cancers. In order for this hope to ever become a reality, more money must be designated for this cause. Therefore, the Cooper Trooper Foundation financially contributes to childhood cancer research through an Endowed Fund at Monroe Carell Jr. Children's Hospital at Vanderbilt.
What Drives Us
Our Mission
Cooper Trooper Foundation's mission is to champion the fight against childhood cancer through sibling support and research funding. 
Instagram
Connect with Us