Cooper Trooper Foundation
The Courage Kit For Siblings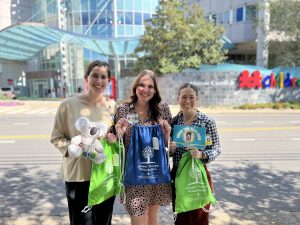 "Siblings can sometimes feel forgotten or left out during a family's cancer journey. We love using the Cooper Trooper Sibling Courage Kits as a resource to help siblings feel involved. Cancer doesn't just impact the patient—it impacts the whole family. Cooper Trooper Courage Kits allow us to support every member of the family. The book/koala bear included in the Courage Kit helps to normalize many of the complex emotions siblings may experience, which in turn, helps them feel validated and less alone. We are so appreciative of this resource!"
NEW!! Join Koko's Courage Club Here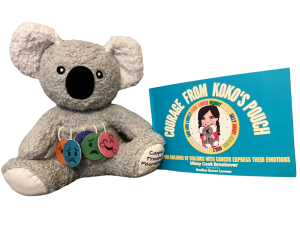 Join Koko's Courage Club
Courage Kits For Siblings
Thank you for your interest in receiving our Courage Kits for SIBLINGS of children diagnosed with cancer. There are several ways to go about receiving them. *(PLEASE NOTE: Due to shipping costs, we are currently ONLY mailing within the United States).
1.) A Courage Kit can be requested via our online form and  mailed (at no charge) to the sibling(s) home address. This can be requested by a family member or friend who has the information needed. It does not necessarily have to be requested by the sibling's parent.
2.) Courage Kits can be mailed in bulk quantities to hospitals and facilities, serving families of children diagnosed with cancer. For example, a Child Life Specialist could complete the form for Hospitals/Facilities, to request a shipment of Courage Kits, that could then be on-hand and distributed in that setting. (see hospital/facility order form)
3.) Our RACK CARDS with information about our foundation and how to order Courage Kits, (including a QR code) can be mailed to any facility in the U.S. serving children with cancer.  They are typically placed in resource centers for families or distributed to families personally, after a diagnosis is made. *(Several of our hospitals even fill the online form out for families they serve at their facilities. The Courage Kit is then mailed directly to the home of the sibling, so the hospital doesn't have to keep large quantities on hand). 
What's In A Kit
Trooper T-Shirt
Stress/Squeeze ball
Courage Medal (for younger siblings)
"I'm a Trooper" Awareness Bracelet
Courage From Koko's Pouch Book-(for younger siblings)
Koko the stuffed Koala (for younger siblings-used interactively with Courage From Koko's Pouch book)
Jamie's Journey (for older/teen siblings)
"I'm a Trooper" sticker
Socks (for older/teen siblings)
Journal/Pen
"Beads of Courage" Sibling Activity Kit
Informational Brochures/Resources for Parents
(Items subject to change based on availability)
Stories From Families
"A Cancer diagnosis doesn't just effect the patient – it significantly effects the entire house.  All lives are turned upside down and will never be the same.  Everyone has to immediately and forever adjust to a "new normal."
Right after our daughter Caroline was diagnosed with Stage IV Neuroblastoma (when she was age 4), our son Andrew (then age 9), got a backpack from The Cooper Trooper Foundation.  It was full of goodies just for him – comfort items and books explaining what his sister was about to go through, and how he fit into her treatment journey as a super-sibling.
Families are often apart for days, weeks or months at a time.  Our family was apart for almost 200 nights in a 16 month period; Andrew often only being able to see Caroline through FaceTime.
Each child is equally important the day before the diagnosis as well as the day of, and after.  The spotlight is instantly on the child that is diagnosed (rightfully so)…but it's extremely important that the siblings don't get lost in the shuffle…life still goes on despite fighting this disease…there's still school, sports, social activities, etc.
The Cooper Trooper Foundation saw the need to support the siblings, and we're so thankful!"
— Margaret Lantz
www.carolinestrong.com
---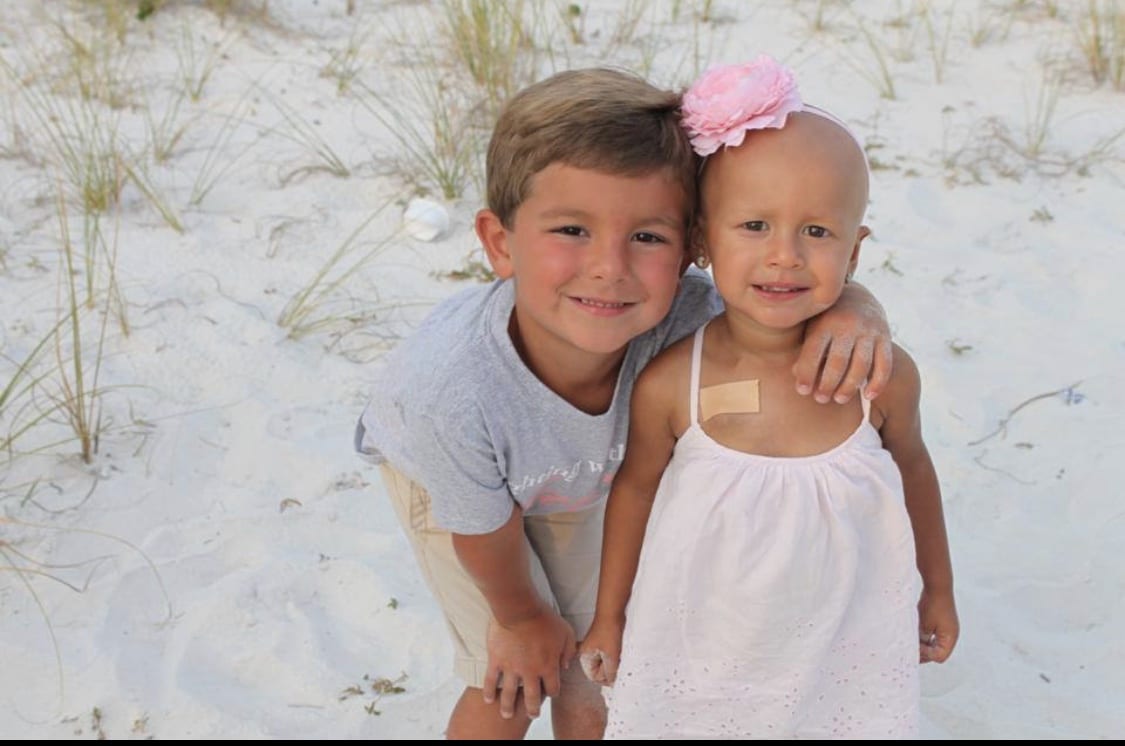 "MJ has seen in his short life a lot more than most kids his age. ( or any age for that matter). The kids tv show, Doc McStuffins, sings in their little theme song about going to the doctor…"it will only tickle a little."  Well unfortunately I wish that is all we had to deal with "a little tickle."
But, MJ was with me the night I found Faith's tumor while rubbing her belly. He sat in the ER with us, and saw his Dad and I cry like we never had before. He saw her after they removed her tumor, and was kinda freaked out by her huge incision. He listened to Faith cry in pain. He laid with her in her hospital bed for hours after her lung biopsy.  He reminded her not to move because "you got a big tube in your tummy Faith." He has had to walk through this journey every step of the way. I always feel so bad for him. I can barely comprehend everything that is going on, much less through the mind of a child.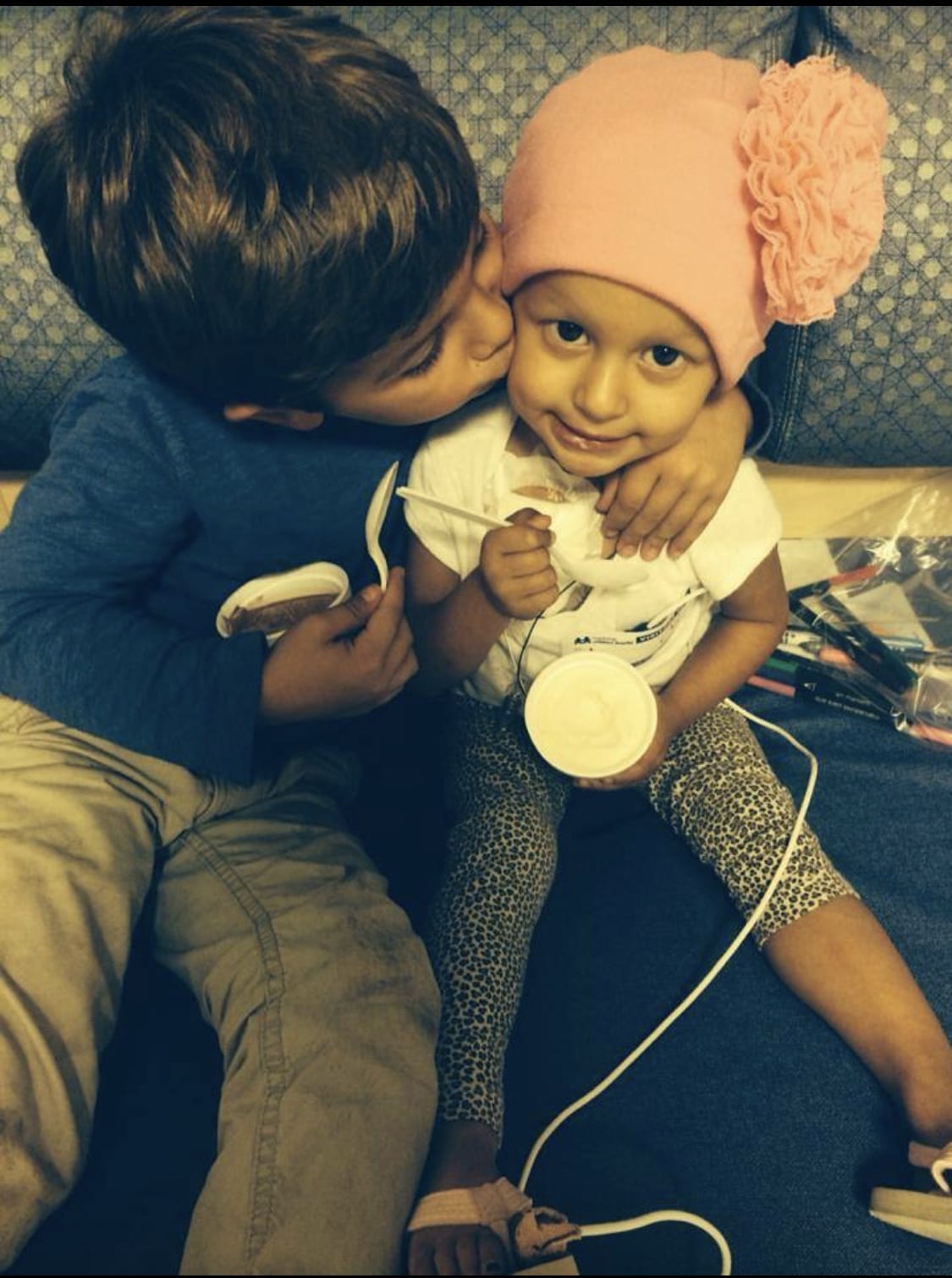 MJ has had a lot of questions obviously.  He has asked me "why did Faith get a bad knot in her tummy?", "do I have a bad knot?" " I thought Faith was better?" "Is Faith going to die?" "Am I going to die?" "Are you and Dad going to die?" His questions have sometimes ripped my heart out.  I try to answer them in a way that is honest and that hopefully he can understand.
But MJ has been the truest blessing through it all.  He keeps us laughing. He keeps Faith moving. (mainly away from sharp objects he's throwing) 🙂 and he always says the sweetest things.  He told Faith the other day "Faith you don't have any hair?!  It's ok. Guess you are trying to grow it? Right Mom?"
His innocent mind constantly searching through this journey.  One day when I was really struggling he said to me "Mom, don't cry. Crying doesn't help anything."  He is so right, and I am so thankful I have him to keep me smiling, to keep his Dad smiling, and to most importantly keep Faith happy.
He might only be a five year old boy, but it is HIM who many days keeps us going.
THANK YOU to the Cooper Trooper Foundation who help the siblings of children battling cancer.
Their whole world is turned upside down and it's nice to have someone reaching out to them during this very difficult time. "
---
"Receiving the Cooper Trooper Kit for Ayven's siblings was wonderful! Not only did the kits brighten their spirits, but it also helped them feel recognized during a time when a lot of attention and concern was being put on their sister. We really enjoyed the book that came in the kit!  It unexpectedly helped open the doors of communication with our three year old about what was going on with her baby sister.We are truly grateful that our girls were Cooper Trooper Kit recipients." -Kim, Schenectady, NY
---
"My 6 year old grandson was diagnosed with ALL B Cell Leukemia and was treated at Vanderbilt. His little sister is 3 years old and has been through a lot. We are so glad that you thought of these little troopers too. Cancer affects the whole family. Thank you so much." – Peggy
---
---
"Taylor the Tornado" (battling Neuroblastoma)-His 7 siblings received a kit…."They were all so excited to see a package in the mail for them! I really can't thank you enough! The little ones are going to wear their shirts to school tomorrow and take their books, so the teachers can read them to the classroom. I absolutely love the book "my name is jack" that comes in the kits…It has really helped my five and eight year olds! They really felt special." – Scott and Gina, Bronson, MI
---

"Thank you so very much. The kids were all so excited. This truly means the world to Camron's sisters and baby brother. Angelina (7) said,  "aw mom this is so awesome! I feel so special that they think I am such a good big sister!" Nevaeh (5) said, "even though Camron has cancer, we are pretty cool too!" Camron was so excited for them! He is used to getting things sent for him and the excitement he had for his siblings was amazing! We really can't thank you enough!"   -Angelina, Nevaeh, and Isaiah, Virginia
---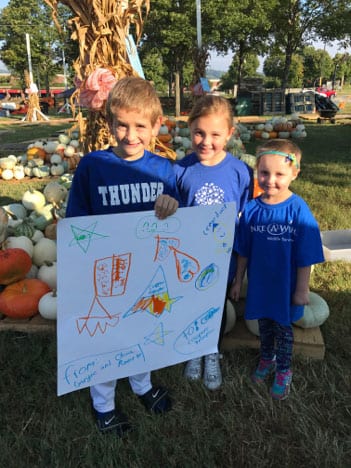 "Often times the sisters and  brothers of child cancer patient can feel a little left out. Thank you to the Cooper Trooper Foundation for remembering the siblings. The Cooper  Foundation gave Olivia a sibling Courage Kit when her sister was diagnosed in November 2014. So thankful we received a package, so thankful we met this sweet family, so thankful they remember
If you heart is so inclined, please support our new friends in their endeavor to support the siblings of childhood cancer warriors! I can assure you the siblings are warriors too!" 
---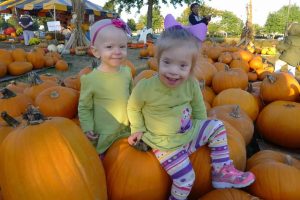 "Annabelle was diagnosed with rhabdomyosarcoma when she was 5 months old in 2013. She underwent 14 months of treatment that included chemotherapy, surgeries, and radiation before she was pronounced cancer free in October 2014. During her treatment and in the years of follow up procedures, we have been encouraged to know that our family is not alone and are grateful for the support her sister, Mara, received through the The Cooper Trooper Foundation. Mara was given a Courage Kit while her sister was receiving treatment at Vanderbilt Children's Hospital. Mara has only recently out grown her Cooper Trooper t-shirt and both girls still have their ducks! In fact, Annabelle's chemo duck, with its pretend port, was very helpful in teaching her about the cancer she had as a baby and why she has scares on her chest where her ports once were. Our family will be forever grateful for the Cooper Trooper Foundation and all they do for families like us. We are among the lucky ones who have a childhood cancer survivor (5 years cancer free as of June 2019!), and we will be forever supporters of the Cooper Trooper Foundation Pumpkin Patch. "
Request A Kit
Do you know of a courageous sibling of a child fighting cancer? Our kits can be given out in the hospital setting by Child Life Specialists or other hospital staff working with the family OR can be mailed at no cost to any sibling of a child diagnosed with cancer.  Our hope is to make sure these brothers and sisters feel celebrated, valued, and supported, during this challenging time. The Courage Kit acts as a resource to parents as they walk with the sibling through the emotions experienced during a diagnosis. NOTE: Our Courage Kits are designed specifically for siblings of a child with cancer vs. other chronic illnesses. 
*At this time, Cooper Trooper Foundation can only mail kits within the United States. Also, please be sure the address to be shipped to is correct. It should be sent to the sibling's residence and not the hospital. The hospital will return packages, so please be sure you have the family's home address, if you are completing the form for someone.
Request A Kit Form
Facilities/Hospitals

Do you work with families of a child diagnosed with cancer?
Cooper Trooper Foundation would love for you to join hundreds of hospitals/facilities across the U.S. who are already utilizing this incredible FREE resource designed for siblings of children with cancer. As of October 2023, 36 states are represented in the United States of America.
Due to the lack of storage space at many facilities, we have found that most hospital staff who work with these families will request one Courage Kit to have on hand to show families. Then, our Rack Cards and Brochures are used to give to families with all the information. Even better, our brochure has a "tear off" panel that lists the required information to request online. Feel free to order some of both the Rack Cards (with general info about the Courage Kits) and the Brochure, which has the "tear off" panel to use. Both include a QR code and details on how to request Courage Kits.
If a family gives you the information needed (sibling's name, t shirt size, address, etc), YOU can go to our website and use our easy form to request a Courage Kit on the family's behalf. The Courage Kit will then be mailed directly to the sibling at their address. It only takes a couple of minutes! Parents have commented so many times about how special it made their child (who likely hasn't received a lot of attention during the diagnosis) feel to receive a package designed just for them in the mail.
Other facilities keep some on hand to distribute to families, at the onset of the diagnosis, and use as a resource to engage with the siblings. If you would like to order Courage Kits to have on hand, we would recommend ordering some of our Courage Kits for younger kids and some for the older kids/teens. We also recommend ordering an assortment of t-shirt sizes equal to the number of Courage Kits you request. This allows you to select an appropriate size t-shirt to be included in their Courage Kit.
Reorder or Request Courage Kits
Share Your Experience
We want to hear from you! If you have received one of our sibling "Courage Kits" for your child or if a sibling would like to share their own thoughts, please take a minute to give us feedback and send in a photo of your child with their sibling(s) and Courage Kits. We strive to make siblings feel valued and supported by remembering them in the midst of this challenging time and it's important for those who support CTF to see 1st hand the impact we are having on the families we serve. It's difficult to do that without getting this feedback from YOU. Thank you for taking the time to do this, as we want to continue to help others walking down a similar road.