The Cooper Trooper Foundation is committed to financially funding pediatric cancer research through an endowed fund set up with Monroe Carell Jr. Children's Hospital at Vanderbilt.

The fact remains that cancer is the #1 killing disease of America's children, yet research specific to childhood cancers only received approximately 4% of federal funding up until the recent passage of the STAR (Childhood Cancer Survivorship, Treatment, Access, and Research) Act in March of 2018. The Act states that $30 million will be provided each year from 2019-2023 to support these programs. Although that increase has been approved in principle, it has yet to be appropriated and drug companies are still reluctant to develop new chemotherapy drugs and treatment specific to childhood cancer, as many of them see it as "unprofitable", while multi-billion dollars of pharmaceutical research funds are allocated to adult cancers. In fact, since 1980, only 4 drugs have been approved specifically for use with children who have cancer. From 1980 until 2017, 11 total drugs (including the 4 specific to childhood cancers) have even been approved for use with children. This is in comparison to the hundreds of drugs developed specifically for adults only. Not to mention, for many of the childhood cancers, the same treatments that existed in the 1970's continue to be protocol, with few , if any, changes. (National Cancer Institute, http://www.cancer.gov/research/areas/childhood)

Most people are unaware of these numbers, which is why The Cooper Trooper Foundation strives to spotlight the minimal amount that is being done to make a difference. Children cannot vote to change public policy or advocate for themselves…we must do it for them.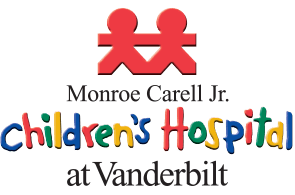 "Although there has been significant progress in the last two decades of our understanding of cancer and the availability of effective treatments, cancer remains the leading disease killer of children. Additionally, new research and therapies are needed to improve care for childhood cancer survivors, who often face life-long health complications and a greater possibility of recurrence or subsequent secondary tumor development.
As a leader in childhood cancer care, Vanderbilt relies on philanthropic contributions to aid in our discovery process and ensure that our programs continue to enhance the care children and families receive. By helping the Cooper Trooper Foundation, your gift will help advance innovative research with the greatest potential to achieve better outcomes for children whose future is at risk from cancer. From research that leads scientists to understand the biology of cancer to clinical trials that test new cures, your gift plays a critical role in ensuring a healthy future for children and families in our region and beyond."