Keep up with Cooper Trooper activities and updates with our blog below or keep scrolling to the bottom to see what others have had to say about us!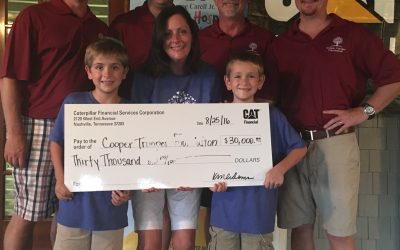 Cooper Trooper is so honored and grateful for CAT Financial's extremely generous contribution. On August 25, 2016, CAT Financial held their annual golf charity event at Hermitage Golf Course. A check for $30,000.00 was presented to Cooper Trooper Foundation at the...
read more
Check out what other people have been saying about the Cooper Trooper mission!